Notice
: Undefined offset: 1 in
/home/u342609987/domains/socialvial.in/public_html/wp-content/themes/jnews/class/ContentTag.php
on line
86
Notice
: Undefined offset: 1 in
/home/u342609987/domains/socialvial.in/public_html/wp-content/themes/jnews/class/ContentTag.php
on line
86
Notice
: Undefined offset: 1 in
/home/u342609987/domains/socialvial.in/public_html/wp-content/themes/jnews/class/ContentTag.php
on line
86
Notice
: Undefined offset: 1 in
/home/u342609987/domains/socialvial.in/public_html/wp-content/themes/jnews/class/ContentTag.php
on line
86
Notice
: Undefined offset: 1 in
/home/u342609987/domains/socialvial.in/public_html/wp-content/themes/jnews/class/ContentTag.php
on line
86
Notice
: Undefined offset: 1 in
/home/u342609987/domains/socialvial.in/public_html/wp-content/themes/jnews/class/ContentTag.php
on line
86
Notice
: Undefined offset: 1 in
/home/u342609987/domains/socialvial.in/public_html/wp-content/themes/jnews/class/ContentTag.php
on line
86
Notice
: Undefined offset: 1 in
/home/u342609987/domains/socialvial.in/public_html/wp-content/themes/jnews/class/ContentTag.php
on line
86
Notice
: Undefined offset: 1 in
/home/u342609987/domains/socialvial.in/public_html/wp-content/themes/jnews/class/ContentTag.php
on line
86
Notice
: Undefined offset: 1 in
/home/u342609987/domains/socialvial.in/public_html/wp-content/themes/jnews/class/ContentTag.php
on line
86
The Haryana State Industrial and Infrastructure Development Corporation (HSIIDC) has allotted 140 acre land to Flipkart for setting up its largest fulfilment centre in Asia, an official statement said on Wednesday.
The fulfilment centre will have a covered area of 3 million square feet at Patli Hazipur, Manesar in Gurugram district, the statement issued by the Haryana government said.
Unlike traditional warehouses, fulfilment centres are equipped with highly automated pick, pack, and shipping processes to facilitate safe and timely processing of orders.
The allotment was approved by the Executive Empowered Committee of HSIIDC in its meeting held in Chandigarh on Wednesday under the Chairmanship of Principal Secretary to Haryana Chief Minister- cum- Chairman HSIIDC, Rajesh Khullar.
In view of the increasing demand of warehousing from ecommerce companies, HSIIDC has set up a warehousing hub over an area of 285 acre at Patli Hazipur.
He further said the land has been allotted at bare shell cost of Rs 3.09 crore per acre and all infrastructure facilities shall be laid by Flipkart.
This project shall give impetus to further investments in the region and shall be a prestigious project for Haryana, Khullar said.
Flipkart will be setting up a logistics park in the said land parcel over the next three to five years, which has a potential of a total built up area of five million square feet and shall be developed in two to three phases. The first phase of the project shall be operational by 2022, the statement quoting a representative of Flipkart, said.
The sustainable development of the park is expected to cost more than Rs 3,500 crore in capital investment and shall create more than 12,000 jobs in Haryana over these years and boost the infrastructure for the sellers, MSMEs, women entrepreneurs from the state and the region, as per the statement.
Flipkart shall be engaging closely with the sellers, MSMEs, and 'kiranas' in the state to onboard them and provide market opportunity. Knight Frank were the advisors to Flipkart for this project, it said.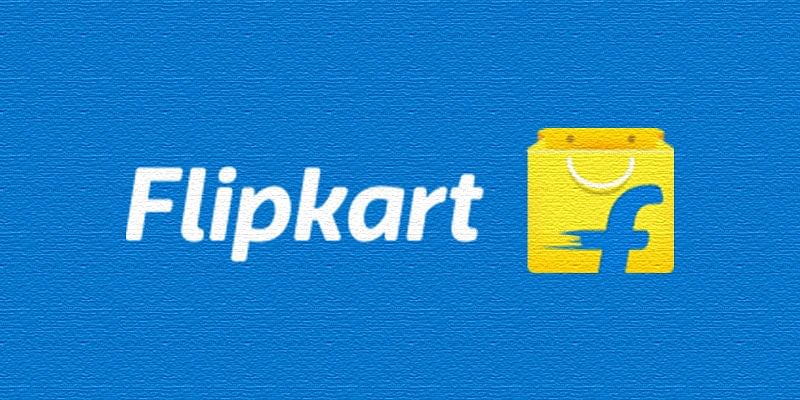 Flipkart, Paytm partner ahead of The Big Billion Days sale; to democratise digital payments for all
Rajneesh Kumar, Chief Corporate Affairs Officer, Flipkart, said: Flipkart's focussed investments in its supply chain have been pivotal to path-breaking and customer experience offerings that have helped build trust in ecommerce.
"Today, we have one of the strongest and resilient supply chain networks in the country, making over 40 million deliveries every month and employing more than 1,20,000 people across the country in the supply chain. We will continue to strengthen this infrastructure and create market opportunities for lakhs of sellers and MSMEs from the state while creating new livelihood opportunities and jobs," he said.
Flipkart already has 12 supply chain assets in Haryana, including supply chain infrastructure for large appliances, non-large (including mobiles, apparel), grocery and furniture. The company employs more than 10,000 people in Haryana across its supply chain.
---
Edited by Megha Reddy
India's most prolific entrepreneurship conference TechSparks is back! With it comes an opportunity for early-stage startups to scale and succeed. Apply for Tech30 and get a chance to get funding of up to Rs 50 lakh and pitch to top investors live online.
Press Trust of India
Socialvial.in
Disclaimer: This story is auto-aggregated by a computer program and has not been created or edited by Socialvial.in. Publisher: YourStory
var cookiePath=";path=/";
// details page content logo parent reset $(".details_data figure img.np_logo").parent("figure").css("background-color","#fff");
$(document).ready(function (e) { $(".fnt_sel li").click(function() { var thisEle = $(this).children().attr('id'); actions.setSingleCookie('fsize',thisEle); $(this).children().addClass('active').parent().siblings().children().removeClass('active'); $("article").removeClass().addClass(thisEle);
$('#ftest').removeClass().addClass(thisEle); });
$('#back-top a').click(function() { $('body,html').animate({ scrollTop: 0 }, 800); return false; });
// click 2 top $("#back-top").hide(); $(function () { $(window).scroll(function (e) { if ($(this).scrollTop() > 150) { $('#back-top').fadeIn(); $("#sel_lang_scrl").animate({ top: "55px" }, 100); } else { $('#back-top').fadeOut(); $("#sel_lang_scrl").animate({ top: "0" }, 0); } }); });
//Clicking on the news link from the details left panel, cookie value will be store to track from which page it's going to article details page and redirecting to the article details page $('.aside_newsListing').on('click', 'li a', function(e) { // code e.preventDefault(); document.cookie="nextHeadPage="+($(this).attr('data-from'))+";path=/"; document.cookie="nextCountHead="+($(this).attr('data-count'))+";path=/"; //window.open(($(this).attr('href')),'_self'); window.location.href=($(this).attr('href')); }); });
function shareOnFb(sUrl){ var s = getOS(); //var sUrl = encodeURIComponent(""+s); //var sUrl = encodeURIComponent("https://m.dailyhunt.in/news/india/english/yourstory-epaper-yourstory/haryana+government+allots+140+acre+land+to+flipkart+for+fulfilment+centre-newsid-n220444462"+'?ss=fb&s="+s); var title = encodeURIComponent("Haryana government allots 140-acre land to Flipkart for fulfilment centre - YourStory | DailyHunt", "UTF-8"); var photo = "https://assets-news-bcdn.dailyhunt.in/cmd/resize/400x400_80/fetchdata16/images/00/c4/d8/00c4d87caf28f92479a7e364c10b415afdd2092ded6014e879ae458f946e5e9e.jpg"; var textDes = "The Haryana State Industrial and Infrastructure Development Corporation (HSIIDC) has allotted 140 acre land to Flipkart for setting up its largest fulfilment centre in Asia, an official statement said on Wednesday.The fulfilment centre will have a covered area of 3 million square feet at Patli Hazipur, Manesar in Gurugram district, the statement issued by the Haryana government said.Unlike traditional warehouses, fulfilment centres are equipped with highly automated pick, pack, and shipping processes to facilitate safe and timely processing of orders."; var des = encodeURIComponent(textDes, "UTF-8"); var url = "http://www.facebook.com/sharer/sharer.php?u="+sUrl+"?ss=fb&s="+s; fb = window.open( url, "facebook", "status=1, height=600, width=800, toolbar=0,resizable=0"); fb.window.focus(); }
function shareOnFbD(){ var s = getOS(); //var sUrl = encodeURIComponent(""+"&s="+s); var sUrl = encodeURIComponent("https://m.dailyhunt.in/news/india/english/yourstory-epaper-yourstory/haryana+government+allots+140+acre+land+to+flipkart+for+fulfilment+centre-newsid-n220444462"+"?ss=fb&s="+s) var title = encodeURIComponent("Haryana government allots 140-acre land to Flipkart for fulfilment centre - YourStory | DailyHunt", "UTF-8"); var photo = "https://assets-news-bcdn.dailyhunt.in/cmd/resize/400x400_80/fetchdata16/images/00/c4/d8/00c4d87caf28f92479a7e364c10b415afdd2092ded6014e879ae458f946e5e9e.jpg"; var textDes = "The Haryana State Industrial and Infrastructure Development Corporation (HSIIDC) has allotted 140 acre land to Flipkart for setting up its largest fulfilment centre in Asia, an official statement said on Wednesday.The fulfilment centre will have a covered area of 3 million square feet at Patli Hazipur, Manesar in Gurugram district, the statement issued by the Haryana government said.Unlike traditional warehouses, fulfilment centres are equipped with highly automated pick, pack, and shipping processes to facilitate safe and timely processing of orders."; var des = encodeURIComponent(textDes, "UTF-8"); var url = "http://www.facebook.com/sharer/sharer.php?s=100&t="+title+"&u="+sUrl+"&m2w"; //var url = "http://www.facebook.com/sharer/sharer.php?s=100&pHaryana government allots 140-acre land to Flipkart for fulfilment centre - YourStory="+title+"&p[url]="+sUrl+"&p[summary]="+des+"&p[image][0]="+photo+"&m2w"; fb = window.open( url, "facebook", "status=1, height=600, width=800, toolbar=0,resizable=0"); fb.window.focus(); }
function shareOnTwitter(){ var s = getOS(); var sUrl = encodeURIComponent("http://dhunt.in/bhSlC?ss=twt&s="+"'+s); var title = encodeURIComponent("Haryana government allots 140-acre land to Flipkart for fulfilment centre - YourStory | DailyHunt", "UTF-8"); var photo="https://assets-news-bcdn.dailyhunt.in/cmd/resize/400x400_80/fetchdata16/images/00/c4/d8/00c4d87caf28f92479a7e364c10b415afdd2092ded6014e879ae458f946e5e9e.jpg"; var url = "https://twitter.com/intent/tweet?original_referer=http%3A%2F%2Flocalhost%3A8084%2Fexample%2Fnewhtml.html&text="+title+"&tw_p=tweetbutton&url="+sUrl; tw = window.open( url, "twitter", "status=1, height=600, width=800, toolbar=0,resizable=0"); tw.window.focus(); }
// for windows desktop app open : start
/*var OS_Name = navigator.userAgent.toLowerCase();
if (OS_Name.indexOf("windows nt 10") !== -1 && !(window.location.href.indexOf("isuwpinternaldeeplink=true") > -1)) {
// If isuwpinternaldeeplink=true is there in url then don't execute the below code $( window ).load(function() { // Get saved data from sessionStorage var data = sessionStorage.getItem('win_open');
if(data !== "yes") { var urlPath = $(location).attr('href');
// Save data to sessionStorage sessionStorage.setItem('win_open', 'yes');
window.location.href="https://m.dailyhunt.in/news/india/english/yourstory-epaper-yourstory/dailyhunt.dhlink://" + urlPath; } });
}*/ // for windows desktop app open : end
var actions = { //key(key for post request) myajax: function (key, country, itemBox, itemBox1) { var mydata = key + '=' + country; $.ajax({ url: 'ajax/getLang.php', data: mydata, error: function () {
}, dataType: 'json', cache: true, success: function (data) { switch (key) { case 'countryKey': uiStructure.fabLang(data, itemBox); break; case 'groupEdtion': uiStructure.groupSrt(data, itemBox, itemBox1); break; } }, type: 'POST' }); },
getCookieByName: function (cname) { var name = cname + "="; var ca = document.cookie.split(';'); for (var i = 0; i < ca.length; i++) { var c = ca[i]; while (c.charAt(0) == ' ') c = c.substring(1); if (c.indexOf(name) == 0) return c.substring(name.length, c.length); } return ""; }, cookieLangLst: function (langLst) { var list =decodeURIComponent(langLst); var langIds = list.split(','); langIds.forEach(function (langIds) { var langElement=".secLangLst li a[data-lancode="" + langIds + '"]'; $(langElement).addClass('active'); }); }, addLanToCookie: function (getFavLang, flag) { /*flag for popup screen(if popup flag = 1)*/ var cookiLangLst = []; $(getFavLang).each(function (index) { cookiLangLst.push($(this).attr('data-lancode')); }); document.cookie = "cookiLangLst=" + cookiLangLst +cookiePath; if (flag == 1) { /*for popup */ var finalCookie = $("#postData input[name=lang]").val() + ',' + cookiLangLst; $("#postData input[name=lang]").val(finalCookie); $('#postData').submit(); $('.popup').addClass('DN'); } }, rmvFrmLang : function(item){ var coLanLst = decodeURIComponent(actions.getCookieByName('cookiLangLst')); var arLanlst = coLanLst.split(','); if(arLanlst){ var i = arLanlst.indexOf(item); if (i != -1) { arLanlst.splice(i, 1); document.cookie = "cookiLangLst=" + arLanlst.toString()+cookiePath; } } }, setCookie : function(cookieName,item){ var favItems = actions.getCookieByName(cookieName); if(favItems){ /*var tt = favItems.match(new RegExp("(?:^|,)"+item+"(?:,|$)"));*/ if(!favItems.match(new RegExp("(?:^|,)"+item+"(?:,|$)"))){ document.cookie = cookieName+'=' + favItems+','+item+cookiePath; } } else{ document.cookie = cookieName+'=' + item+cookiePath; } }, //change font size for Details page : start setSingleCookie:function(cookieName,item){ document.cookie = cookieName+'=' + item+cookiePath; }, //change font size for Details page : end removCook :function(cookieName,item){ var favItems = actions.getCookieByName(cookieName); if(favItems){ var item = actions.removeValFrmCsv(favItems,item); document.cookie = cookieName+'=' + item +cookiePath; } }, removeValFrmCsv : function(list, value, separator){ separator = separator || ","; var values = list.split(separator); for(var i = 0 ; i < values.length ; i++) { if(values[i] == value) { values.splice(i, 1); return values.join(separator); } } return list; }, changeSettingLink: function(country,lang){ var logoLink = $('nav .LHS a.logo').attr('href'); var splitUrl = logoLink.split('/'); var language = lang.replace("active", "").trim(); var newUrl = splitUrl[0]+'//'+splitUrl[2]+'/news/'+country+'/'+language; $('nav .LHS a.logo').attr('href',newUrl); $('.site_nav li .icn_news').attr('href',newUrl); $('.menu a.bk').attr('href',newUrl); $('#setting .sett_ok').attr('href',newUrl); }, slidePopUp: function (that, next) { $(that).hide("slide", { direction: "right" }, 500, function () { next.show("slide", { direction: "left" }, 700); }); } }; var uiStructure = { fabLang: function (data, itemBox) { itemBox.forEach(function (value, i) { var langHtml = ""; data.row.forEach(function (lang) { var htm = '
'; langHtml += htm; }); $(value).empty(); $(value).append(langHtml); $('.primaryLang .english').addClass('active'); $('.secLangLst .english').parent('li').addClass('DN'); });
},
groupSrt: function (data, itemBox, itemBox1) { var grpHtml = ""; var grpHtmlforLhs = ""; var i = 0; data.row.forEach(function (gp) { var htm = '
'; grpHtml += htm; if (i < 10) { var htm2 = '
'; grpHtmlforLhs += htm2; i++; } }); if (itemBox) { $(itemBox).empty(); $(itemBox).append(grpHtml);
} if (itemBox1) { $(itemBox1).empty(); $(itemBox1).append(grpHtmlforLhs);
}
} };
function js_seo_url_string(str) { str = str.trim(); str = str.toLowerCase(); str = str.replace(" ", "-"); // Replaces all spaces with hyphens. str = str.replace('/[!@#$%"'&*:;?_+=~`<>,.()]/', ''); str = str.replace("---", "-"); str = str.replace("--", "-");
return str; }
function getOS(){ var OSName="dux"; if (navigator.appVersion.indexOf("Win")!=-1) OSName="dw"; if (navigator.appVersion.indexOf("Mac")!=-1) OSName="dm"; if (/bCrOSb/.test(navigator.userAgent)) OSName="da"; // if (navigator.appVersion.indexOf("X11")!=-1) OSName="dux"; // if (navigator.appVersion.indexOf("Linux")!=-1) OSName="dux"; return OSName; }
(function(){ var items = document.getElementsByClassName('rmX'); //console.log(items); for(var i=0;i -1)) { imgTag[idx].src = (imgTag[idx].src).replace("http", "https");; } }*/
// replace all http images to https : end
// google tag manager :start (function(w,d,s,l,i){w[l]=w[l]||[];w[l].push({'gtm.start': new Date().getTime(),event:'gtm.js'});var f=d.getElementsByTagName(s)[0], j=d.createElement(s),dl=l!='dataLayer'?'&l="+l:"';j.async=true;j.src="https://www.googletagmanager.com/gtm.js?id="+i+dl;f.parentNode.insertBefore(j,f); })(window,document,'script','dataLayer','GTM-559FW5'); // google tag manager : end
// Facebook Pixel Code : start // !function(f,b,e,v,n,t,s){if(f.fbq)return;n=f.fbq=function(){n.callMethod? // n.callMethod.apply(n,arguments):n.queue.push(arguments)};if(!f._fbq)f._fbq=n; // n.push=n;n.loaded=!0;n.version='2.0';n.queue=[];t=b.createElement(e);t.async=!0; // t.src=v;s=b.getElementsByTagName(e)[0];s.parentNode.insertBefore(t,s)}(window, // document,'script','https://connect.facebook.net/en_US/fbevents.js');
// fbq('init', '1538542256397680'); // fbq('track', "PageView"); // Facebook Pixel Code : end
// Google Code for Remarketing Tag : start /* <![CDATA[ */ var google_conversion_id = 961171448; var google_custom_params = window.google_tag_params; var google_remarketing_only = true; /* ]]> */ // Google Code for Remarketing Tag : end