Notice
: Undefined offset: 1 in
/home/u342609987/domains/socialvial.in/public_html/wp-content/themes/jnews/class/ContentTag.php
on line
86
Notice
: Undefined offset: 1 in
/home/u342609987/domains/socialvial.in/public_html/wp-content/themes/jnews/class/ContentTag.php
on line
86
Notice
: Undefined offset: 1 in
/home/u342609987/domains/socialvial.in/public_html/wp-content/themes/jnews/class/ContentTag.php
on line
86
Notice
: Undefined offset: 1 in
/home/u342609987/domains/socialvial.in/public_html/wp-content/themes/jnews/class/ContentTag.php
on line
86
Notice
: Undefined offset: 1 in
/home/u342609987/domains/socialvial.in/public_html/wp-content/themes/jnews/class/ContentTag.php
on line
86
Notice
: Undefined offset: 1 in
/home/u342609987/domains/socialvial.in/public_html/wp-content/themes/jnews/class/ContentTag.php
on line
86
Notice
: Undefined offset: 1 in
/home/u342609987/domains/socialvial.in/public_html/wp-content/themes/jnews/class/ContentTag.php
on line
86
Notice
: Undefined offset: 1 in
/home/u342609987/domains/socialvial.in/public_html/wp-content/themes/jnews/class/ContentTag.php
on line
86
Notice
: Undefined offset: 1 in
/home/u342609987/domains/socialvial.in/public_html/wp-content/themes/jnews/class/ContentTag.php
on line
86
Notice
: Undefined offset: 1 in
/home/u342609987/domains/socialvial.in/public_html/wp-content/themes/jnews/class/ContentTag.php
on line
86
Ride-hailing company Uber on Thursday announced a partnership with electric vehicle fleet operator Lithium Urban Technologies to deploy over 1,000 electric sedans across Uber Rentals and Premier in Delhi-NCR, Mumbai, Bengaluru, Hyderabad, and Pune.
Uber has already deployed more than 100 of these EVs, such as Mahindra eVerito and Tata Tigor EV, on its platform.
Lithium's charging hubs in these cities have the capacity to charge multiple cars and buses simultaneously, Uber said in a statement.
"The association is also in line with Uber's recently announced global commitment to make all rides on its platform 100 percent emission-free by 2040 through zero-emission vehicles and the integration of public transport and micro-mobility," it said.
Over the next 12 months, Uber remains committed to scaling up to 2,000 electric vehicles on its platform, including the Lithium EVs, it stated.
Commenting on the partnership, Prabhjeet Singh, President, Uber India and South Asia, said, "We are delighted to partner with Lithium Urban Technologies, a pioneer in sustainable urban mobility, and excited to provide greener commuting solutions to our riders."
Prabhjeet Singh, President Uber India and South Asia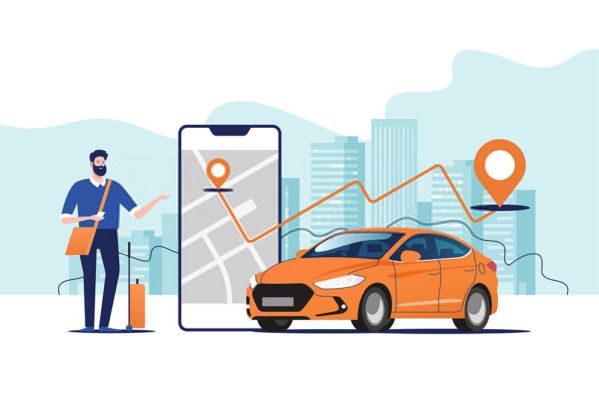 Delhi-NCR among top 10 global trips market: Uber
After its partnerships with Yulu,  Mahindra, and SUN Mobility, this is Uber's fourth partnership in the EV space. "Uber will always remain committed to providing smarter mobility, building greener cities, and creating healthier lives," added Prabhjeet.
"Our partnership with Uber has the potential to significantly add to the number of electric kilometres covered by cars in every city. The responsibility to accelerate the adoption of clean mobility belongs to all of us, and partnerships have an important role to play in making that happen. Electric vehicles are particularly well-suited to the sharing economy, and that's why, we're seeing their early adoption, most noticeably in fleets," said Ashwin Mahesh, Co-Founder and CEO, Lithium Urban Technologies.
(Disclaimer: Additional background information has been added to this PTI copy for context)
---
Edited by Suman Singh
India's most prolific entrepreneurship conference TechSparks is back! With it comes an opportunity for early-stage startups to scale and succeed. Apply for Tech30 and get a chance to get funding of up to Rs 50 lakh and pitch to top investors live online.
Press Trust of India
Socialvial.in
Disclaimer: This story is auto-aggregated by a computer program and has not been created or edited by Socialvial.in. Publisher: YourStory
var cookiePath=";path=/";
// details page content logo parent reset $(".details_data figure img.np_logo").parent("figure").css("background-color","#fff");
$(document).ready(function (e) { $(".fnt_sel li").click(function() { var thisEle = $(this).children().attr('id'); actions.setSingleCookie('fsize',thisEle); $(this).children().addClass('active').parent().siblings().children().removeClass('active'); $("article").removeClass().addClass(thisEle);
$('#ftest').removeClass().addClass(thisEle); });
$('#back-top a').click(function() { $('body,html').animate({ scrollTop: 0 }, 800); return false; });
// click 2 top $("#back-top").hide(); $(function () { $(window).scroll(function (e) { if ($(this).scrollTop() > 150) { $('#back-top').fadeIn(); $("#sel_lang_scrl").animate({ top: "55px" }, 100); } else { $('#back-top').fadeOut(); $("#sel_lang_scrl").animate({ top: "0" }, 0); } }); });
//Clicking on the news link from the details left panel, cookie value will be store to track from which page it's going to article details page and redirecting to the article details page $('.aside_newsListing').on('click', 'li a', function(e) { // code e.preventDefault(); document.cookie="nextHeadPage="+($(this).attr('data-from'))+";path=/"; document.cookie="nextCountHead="+($(this).attr('data-count'))+";path=/"; //window.open(($(this).attr('href')),'_self'); window.location.href=($(this).attr('href')); }); });
function shareOnFb(sUrl){ var s = getOS(); //var sUrl = encodeURIComponent(""+s); //var sUrl = encodeURIComponent("https://m.dailyhunt.in/news/india/english/yourstory-epaper-yourstory/uber+partners+with+lithium+urban+technologies+to+onboard+1+000+electric+vehicles+in+five+cities-newsid-n220507858"+'?ss=fb&s="+s); var title = encodeURIComponent("Uber partners with Lithium Urban Technologies to onboard 1,000+ electric vehicles in five cities - YourStory | DailyHunt", "UTF-8"); var photo = "https://assets-news-bcdn.dailyhunt.in/cmd/resize/400x400_80/fetchdata16/images/cc/71/34/cc71340c8894ef13d766d5f4574a3c2afacb21994a06d3742cd88779ebb53d0b.jpg"; var textDes = "Ride-hailing company Uber on Thursday announced a partnership with electric vehicle fleet operator Lithium Urban Technologies to deploy over 1,000 electric sedans across Uber Rentals and Premier in Delhi-NCR, Mumbai, Bengaluru, Hyderabad, and Pune.Uber has already deployed more than 100 of these EVs, such as Mahindra eVerito and Tata Tigor EV, on its platform.Lithium"s charging hubs in these cities have the capacity to charge multiple cars and buses simultaneously, Uber said in a statement."The association is also in line with Uber's recently announced global commitment to make all rides on its platform 100 percent emission-free by 2040 through zero-emission vehicles and the integration of public transport and micro-mobility," it said."; var des = encodeURIComponent(textDes, "UTF-8"); var url = "http://www.facebook.com/sharer/sharer.php?u="+sUrl+'?ss=fb&s="+s; fb = window.open( url, "facebook", "status=1, height=600, width=800, toolbar=0,resizable=0"); fb.window.focus(); }
function shareOnFbD(){ var s = getOS(); //var sUrl = encodeURIComponent(""+"&s="+s); var sUrl = encodeURIComponent("https://m.dailyhunt.in/news/india/english/yourstory-epaper-yourstory/uber+partners+with+lithium+urban+technologies+to+onboard+1+000+electric+vehicles+in+five+cities-newsid-n220507858"+"?ss=fb&s="+s) var title = encodeURIComponent("Uber partners with Lithium Urban Technologies to onboard 1,000+ electric vehicles in five cities - YourStory | DailyHunt", "UTF-8"); var photo = "https://assets-news-bcdn.dailyhunt.in/cmd/resize/400x400_80/fetchdata16/images/cc/71/34/cc71340c8894ef13d766d5f4574a3c2afacb21994a06d3742cd88779ebb53d0b.jpg"; var textDes = "Ride-hailing company Uber on Thursday announced a partnership with electric vehicle fleet operator Lithium Urban Technologies to deploy over 1,000 electric sedans across Uber Rentals and Premier in Delhi-NCR, Mumbai, Bengaluru, Hyderabad, and Pune.Uber has already deployed more than 100 of these EVs, such as Mahindra eVerito and Tata Tigor EV, on its platform.Lithium"s charging hubs in these cities have the capacity to charge multiple cars and buses simultaneously, Uber said in a statement."The association is also in line with Uber's recently announced global commitment to make all rides on its platform 100 percent emission-free by 2040 through zero-emission vehicles and the integration of public transport and micro-mobility," it said."; var des = encodeURIComponent(textDes, "UTF-8"); var url = "http://www.facebook.com/sharer/sharer.php?s=100&t="+title+"&u="+sUrl+"&m2w"; //var url = "http://www.facebook.com/sharer/sharer.php?s=100&pUber partners with Lithium Urban Technologies to onboard 1,000+ electric vehicles in five cities - YourStory="+title+"&p[url]="+sUrl+"&p[summary]="+des+"&p[image][0]="+photo+"&m2w"; fb = window.open( url, "facebook", "status=1, height=600, width=800, toolbar=0,resizable=0"); fb.window.focus(); }
function shareOnTwitter(){ var s = getOS(); var sUrl = encodeURIComponent("http://dhunt.in/bi4MF?ss=twt&s="+''+s); var title = encodeURIComponent("Uber partners with Lithium Urban Technologies to onboard 1,000+ electric vehicles in five cities - YourStory | DailyHunt", "UTF-8"); var photo="https://assets-news-bcdn.dailyhunt.in/cmd/resize/400x400_80/fetchdata16/images/cc/71/34/cc71340c8894ef13d766d5f4574a3c2afacb21994a06d3742cd88779ebb53d0b.jpg"; var url = "https://twitter.com/intent/tweet?original_referer=http%3A%2F%2Flocalhost%3A8084%2Fexample%2Fnewhtml.html&text="+title+"&tw_p=tweetbutton&url="+sUrl; tw = window.open( url, "twitter", "status=1, height=600, width=800, toolbar=0,resizable=0"); tw.window.focus(); }
// for windows desktop app open : start
/*var OS_Name = navigator.userAgent.toLowerCase();
if (OS_Name.indexOf("windows nt 10") !== -1 && !(window.location.href.indexOf("isuwpinternaldeeplink=true") > -1)) {
// If isuwpinternaldeeplink=true is there in url then don't execute the below code $( window ).load(function() { // Get saved data from sessionStorage var data = sessionStorage.getItem('win_open');
if(data !== "yes") { var urlPath = $(location).attr('href');
// Save data to sessionStorage sessionStorage.setItem('win_open', 'yes');
window.location.href="https://m.dailyhunt.in/news/india/english/yourstory-epaper-yourstory/dailyhunt.dhlink://" + urlPath; } });
}*/ // for windows desktop app open : end
var actions = { //key(key for post request) myajax: function (key, country, itemBox, itemBox1) { var mydata = key + '=' + country; $.ajax({ url: 'ajax/getLang.php', data: mydata, error: function () {
}, dataType: 'json', cache: true, success: function (data) { switch (key) { case 'countryKey': uiStructure.fabLang(data, itemBox); break; case 'groupEdtion': uiStructure.groupSrt(data, itemBox, itemBox1); break; } }, type: 'POST' }); },
getCookieByName: function (cname) { var name = cname + "="; var ca = document.cookie.split(';'); for (var i = 0; i < ca.length; i++) { var c = ca[i]; while (c.charAt(0) == ' ') c = c.substring(1); if (c.indexOf(name) == 0) return c.substring(name.length, c.length); } return ""; }, cookieLangLst: function (langLst) { var list =decodeURIComponent(langLst); var langIds = list.split(','); langIds.forEach(function (langIds) { var langElement=".secLangLst li a[data-lancode="" + langIds + '"]'; $(langElement).addClass('active'); }); }, addLanToCookie: function (getFavLang, flag) { /*flag for popup screen(if popup flag = 1)*/ var cookiLangLst = []; $(getFavLang).each(function (index) { cookiLangLst.push($(this).attr('data-lancode')); }); document.cookie = "cookiLangLst=" + cookiLangLst +cookiePath; if (flag == 1) { /*for popup */ var finalCookie = $("#postData input[name=lang]").val() + ',' + cookiLangLst; $("#postData input[name=lang]").val(finalCookie); $('#postData').submit(); $('.popup').addClass('DN'); } }, rmvFrmLang : function(item){ var coLanLst = decodeURIComponent(actions.getCookieByName('cookiLangLst')); var arLanlst = coLanLst.split(','); if(arLanlst){ var i = arLanlst.indexOf(item); if (i != -1) { arLanlst.splice(i, 1); document.cookie = "cookiLangLst=" + arLanlst.toString()+cookiePath; } } }, setCookie : function(cookieName,item){ var favItems = actions.getCookieByName(cookieName); if(favItems){ /*var tt = favItems.match(new RegExp("(?:^|,)"+item+"(?:,|$)"));*/ if(!favItems.match(new RegExp("(?:^|,)"+item+"(?:,|$)"))){ document.cookie = cookieName+'=' + favItems+','+item+cookiePath; } } else{ document.cookie = cookieName+'=' + item+cookiePath; } }, //change font size for Details page : start setSingleCookie:function(cookieName,item){ document.cookie = cookieName+'=' + item+cookiePath; }, //change font size for Details page : end removCook :function(cookieName,item){ var favItems = actions.getCookieByName(cookieName); if(favItems){ var item = actions.removeValFrmCsv(favItems,item); document.cookie = cookieName+'=' + item +cookiePath; } }, removeValFrmCsv : function(list, value, separator){ separator = separator || ","; var values = list.split(separator); for(var i = 0 ; i < values.length ; i++) { if(values[i] == value) { values.splice(i, 1); return values.join(separator); } } return list; }, changeSettingLink: function(country,lang){ var logoLink = $('nav .LHS a.logo').attr('href'); var splitUrl = logoLink.split('/'); var language = lang.replace("active", "").trim(); var newUrl = splitUrl[0]+'//'+splitUrl[2]+'/news/'+country+'/'+language; $('nav .LHS a.logo').attr('href',newUrl); $('.site_nav li .icn_news').attr('href',newUrl); $('.menu a.bk').attr('href',newUrl); $('#setting .sett_ok').attr('href',newUrl); }, slidePopUp: function (that, next) { $(that).hide("slide", { direction: "right" }, 500, function () { next.show("slide", { direction: "left" }, 700); }); } }; var uiStructure = { fabLang: function (data, itemBox) { itemBox.forEach(function (value, i) { var langHtml = ""; data.row.forEach(function (lang) { var htm = '
'; langHtml += htm; }); $(value).empty(); $(value).append(langHtml); $('.primaryLang .english').addClass('active'); $('.secLangLst .english').parent('li').addClass('DN'); });
},
groupSrt: function (data, itemBox, itemBox1) { var grpHtml = ""; var grpHtmlforLhs = ""; var i = 0; data.row.forEach(function (gp) { var htm = '
'; grpHtml += htm; if (i < 10) { var htm2 = '
'; grpHtmlforLhs += htm2; i++; } }); if (itemBox) { $(itemBox).empty(); $(itemBox).append(grpHtml);
} if (itemBox1) { $(itemBox1).empty(); $(itemBox1).append(grpHtmlforLhs);
}
} };
function js_seo_url_string(str) { str = str.trim(); str = str.toLowerCase(); str = str.replace(" ", "-"); // Replaces all spaces with hyphens. str = str.replace('/[!@#$%"'&*:;?_+=~`<>,.()]/', ''); str = str.replace("---", "-"); str = str.replace("--", "-");
return str; }
function getOS(){ var OSName="dux"; if (navigator.appVersion.indexOf("Win")!=-1) OSName="dw"; if (navigator.appVersion.indexOf("Mac")!=-1) OSName="dm"; if (/bCrOSb/.test(navigator.userAgent)) OSName="da"; // if (navigator.appVersion.indexOf("X11")!=-1) OSName="dux"; // if (navigator.appVersion.indexOf("Linux")!=-1) OSName="dux"; return OSName; }
(function(){ var items = document.getElementsByClassName('rmX'); //console.log(items); for(var i=0;i -1)) { imgTag[idx].src = (imgTag[idx].src).replace("http", "https");; } }*/
// replace all http images to https : end
// google tag manager :start (function(w,d,s,l,i){w[l]=w[l]||[];w[l].push({'gtm.start': new Date().getTime(),event:'gtm.js'});var f=d.getElementsByTagName(s)[0], j=d.createElement(s),dl=l!='dataLayer'?'&l="+l:"';j.async=true;j.src="https://www.googletagmanager.com/gtm.js?id="+i+dl;f.parentNode.insertBefore(j,f); })(window,document,'script','dataLayer','GTM-559FW5'); // google tag manager : end
// Facebook Pixel Code : start // !function(f,b,e,v,n,t,s){if(f.fbq)return;n=f.fbq=function(){n.callMethod? // n.callMethod.apply(n,arguments):n.queue.push(arguments)};if(!f._fbq)f._fbq=n; // n.push=n;n.loaded=!0;n.version='2.0';n.queue=[];t=b.createElement(e);t.async=!0; // t.src=v;s=b.getElementsByTagName(e)[0];s.parentNode.insertBefore(t,s)}(window, // document,'script','https://connect.facebook.net/en_US/fbevents.js');
// fbq('init', '1538542256397680'); // fbq('track', "PageView"); // Facebook Pixel Code : end
// Google Code for Remarketing Tag : start /* <![CDATA[ */ var google_conversion_id = 961171448; var google_custom_params = window.google_tag_params; var google_remarketing_only = true; /* ]]> */ // Google Code for Remarketing Tag : end